Semi-Hybrid Product Range
Semi-Hybrid Product Range 
Delivering the World's Most Energy Efficient and Sustainable Thermal Management Solutions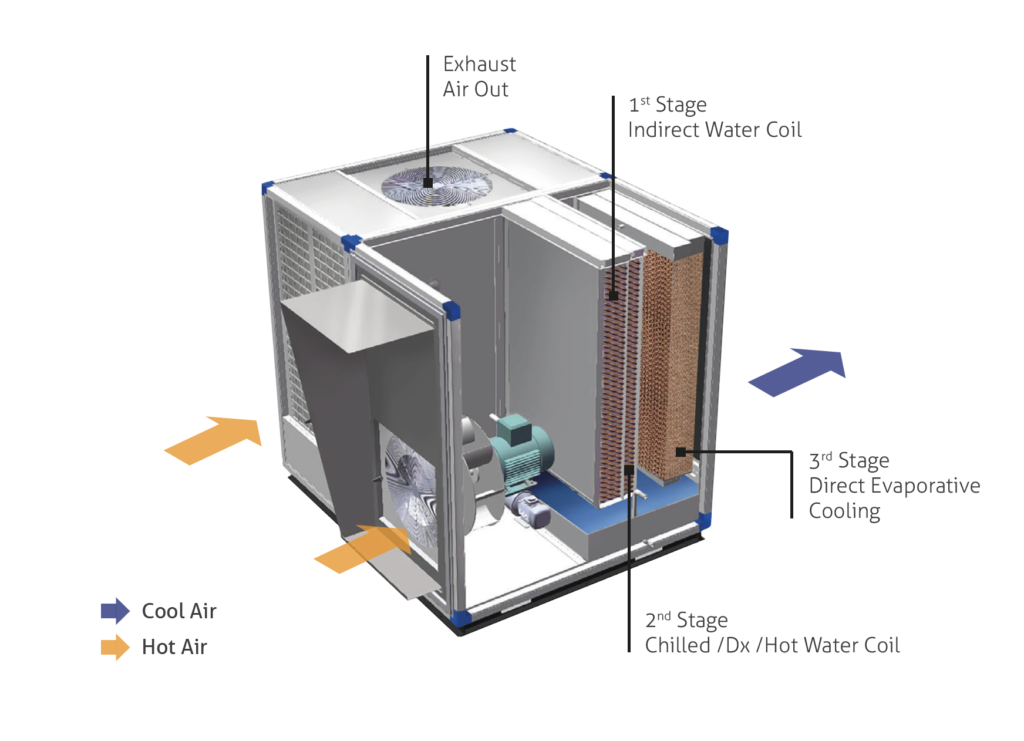 Highest performing evaporative cooling system in the world.
This cooled water is then transferred to a high efficiency heat exchanger within the supply section of the unit, over which the primary supply air is passed, delivering the first stage of cooling with no added moisture – Indirect Evaporative Cooling. The air is further cooled as it passes the second cooling stage – Direct Evaporative Cooling, or the chilled water coil.
Air2O's equally unique intelligent control system, ACSESS, automatically responds to external weather conditions, continuously adapting its cooling strategy to run only the most efficient cooling systems for the ambient condition of the moment. This means that the higher energy systems are only used when needed, ensuring consistent performance, high efficiency and significant energy savings
Designed for greater performance, energy efficiency and reliability!